Well, my friends. Spring is over. It's been over for a while (since April actually), it's been weeks since we had cool weather. So summer has arrived. Bummer
But Spring was lovely while it lasted.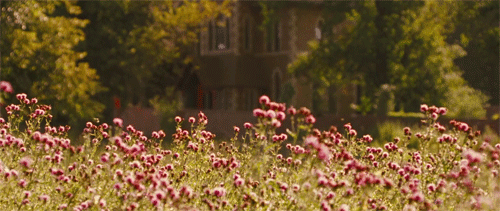 Anyhow, Spring was extraordinarily busy for me. I honestly don't really remember much of what happened in March/April, but May has been PACKED. Packed, packed, packed, packed, packed.
Well, for me at least. This was the first really busy season of, well like my life basically. It was interesting, I'm sure, to watch me flounder and trying to balance things and stuff. It was pretty stressful, and although much of it was fun, exciting, and enjoyable, it was still overwhelming. And I may be just a tad behind in school *cough, cough* ahem and I maaaaaay not be able to have much of a summer vacation…
This gif is my reaction to not having a summer vacation (even tho it's mostly my fault) :
But it's been nice to be busy with things and to have so much fun, I've loved spending time with my friends and family and just have a good time.
And now, to hear more about my spring;
MARCH
I attended a Dave Ramsey seminar, and that was really interesting. He's so funny and smart, and well, rich! Haha, but seriously that man is full of so much wisdom, and his sarcastic remarks tickle me pink. I learned a lot, and had a good time. Okay, but so it was at this huuuuuge church, and there were tons of people there. And so, when we were arriving, we were several miles away from the church, and it took us over a half hour to get just those few miles because soooo many people were trying to get to the seminar! I was so scared my mom would be upset because I was the one who convinced her to go, but she ended up loving it!
My sister had a birthday and although we tried our best to give her a fun surprise outing, it wasn't a huge surprise, but it was very nice. We went to a museum and I fell in love with many paintings, and was horrified by many paintings.
Purim (a celebration of Queen Esther's bravery, Mordecai's wisdom, and God's protection over the Jews in the book of Esther) was a good holiday. We performed my second play I had written and directed (and this time I had a small role). It turned out pretty well and I was very pleased with it. The kid who played Haman, the villain, had this black curled mustache, but it kept falling off so he had to hold his head up really high and kept making the snootiest facial expressions. It was awesome!
APRIL
Not much at all that I can think of… Oh, my dad turned a significant milestone on his birthday.
And we went to a friends house and went to this very strange place called the Sarah Winchester house. This lady was very superstitious so it was kinda weird, but the architecture is amazing.
MAY
My sister, Delaney went to China. She was gone basically the whole month and just got back tonight.
My mom and dad had their anniversary, and I made them a nice dinner that they claimed was amazing, and I made the dining room all nice and set a nice ambiance of our families classic music 😉 I also penned a geometric whale on a canvas, and it turned out quite nice!
Then I spent the night at my friend's house and we prepared for her big birthday party we'd been planning for a long while, and stayed up very late talking. Then the next day we assembled everything and got into our costumes for her Pirate Costume Party. Let me tell you, this was by far one of the most fun birthday parties I've ever been to! I was 'first mate' and I won several games, which is a shocker becasue I don't usually win games. I liked my costume pretty well, and it was great seeing everyone else's! The games and food and people were all swell! I also painted her a cat. I'm not super happy with it, but she has it hanging on her wall, so I guess she liked it!
We went to a baby shower, and it was like woodsy themed, like mamma bear and little stuffed foxes and owls and stuff, it was so fun.
We went to the fair and it was so fun!!! I loved riding the rides with my friends and it was just really fun.
Another friend I have had a costume party, too, and it was so fun! I dressed up as Jessie from Toy Story and convinced a friend to dress up as Bo Peep. It was really a blast, making the costumes and wearing them. Although it was really warm outside, so that was a bit uncomfortable.
Then I went to a violin recital my dear friend was in, she played Married Life from Up. I maaaay have teared up a might, ahem. She did wonderfully and performed so well, plus it's just an amazing song so I have reasons.
And probably one of the biggest things of this month was working on my third play, Peter Pan. This was for a co-op my nephews attend. It was very fun and challenging, and I learned a lot from it. It was so fun seeing all the kids find their talents and reaching and expanding. There were some incredible actors there! I look forward to working with them again. I hope it went well and I can't wait to see the video since I was backstage the whole time during both performances. Also, this was Peter Pan guys, and that's one of the best stories ever!
We have been scurrying around trying to get our house in good enough condition to sell, so we can move to this town 30 mins away, and hopefully get this really cool house.
And two nights ago, I spent the night with two friends, we ate junk food and watched Narnia and laughed and had a swell time.
So that was my Spring. I'm preparing for several Summer events, but you'll just have to wait and see until my Summer Wrap Up comes out in a few months.
So how was your spring? Anything eventful?